Luana Rodrigues
luana.rodrigues@gruposinos.com.br
After going through a totally atypical period, the footwear fair sector moves to resume face-to-face events. In November of last year, and with the authorization of the government of Rio Grande do Sul, Merkator Feiras e Eventos held the Zero Grau fair in Gramado, in the south of Brazil. With launches for fall/winter, and following a series of health protocols, the fair resulted in customers satisfied with the volume of sales and with the strict safety measures adopted to avoid any risk of contamination with Covid-19.

Now, Merkator is getting ready to hold the International Leather and Footwear Exhibition (SICC), which is confirmed for the 24th to the 26th of May, at Centro de Eventos of Serra Park, also in Gramado/RS. It will be the first footwear fair to take place in person in the State in 2021. "Even with sales in the digital environment, both the manufacturer and the shopkeeper are looking forward to meeting at the fair eagerly. It takes 'eye-to-eye' to calm down and define the year,"says Frederico Pletsch, director of Merkator.

He points out that the layout of the fair is already being redesigned for the edition of this year, with all the necessary precautions for the health security of the participants. "We are developing a project looking at all the details in order to privilege the exhibition of footwear, doing business and also the relationship of all ends of the footwear production chain. I am sure that we will have another historic edition in 2021", argues Plestch.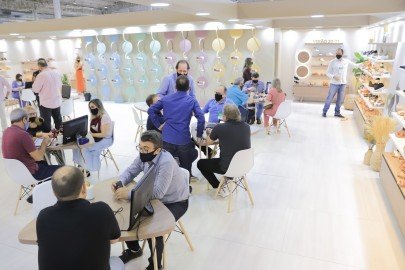 Expectation
In the opinion of businessman Jonathan Aderbal Martins dos Santos of Ala/Zatz, from São João Batista/Santa Catarina, the fair will be an important moment. "In the last few months there has been a significant reduction in the market. All people's insecurity has been moved to business. Now, with the vaccination in progress, this situation must be reversed. I believe that at SICC, when we have the eye-to-eye contact with the shopkeeper, we will be able to feel their wishes and expectations for purchase and thus schedule the production in our factories," he says.

Importers
At the November event, a group of at least 15 importers participated in the fair. They came from Colombia, Ecuador, Costa Rica, Pakistan, Dominican Republic, Ecuador, Uruguay, among others. Who is interested in knowing how to participate in the 2021 edition of SICC, which will present novelties for the spring/summer, contact us by e-mail importadores@sicc.com.br.