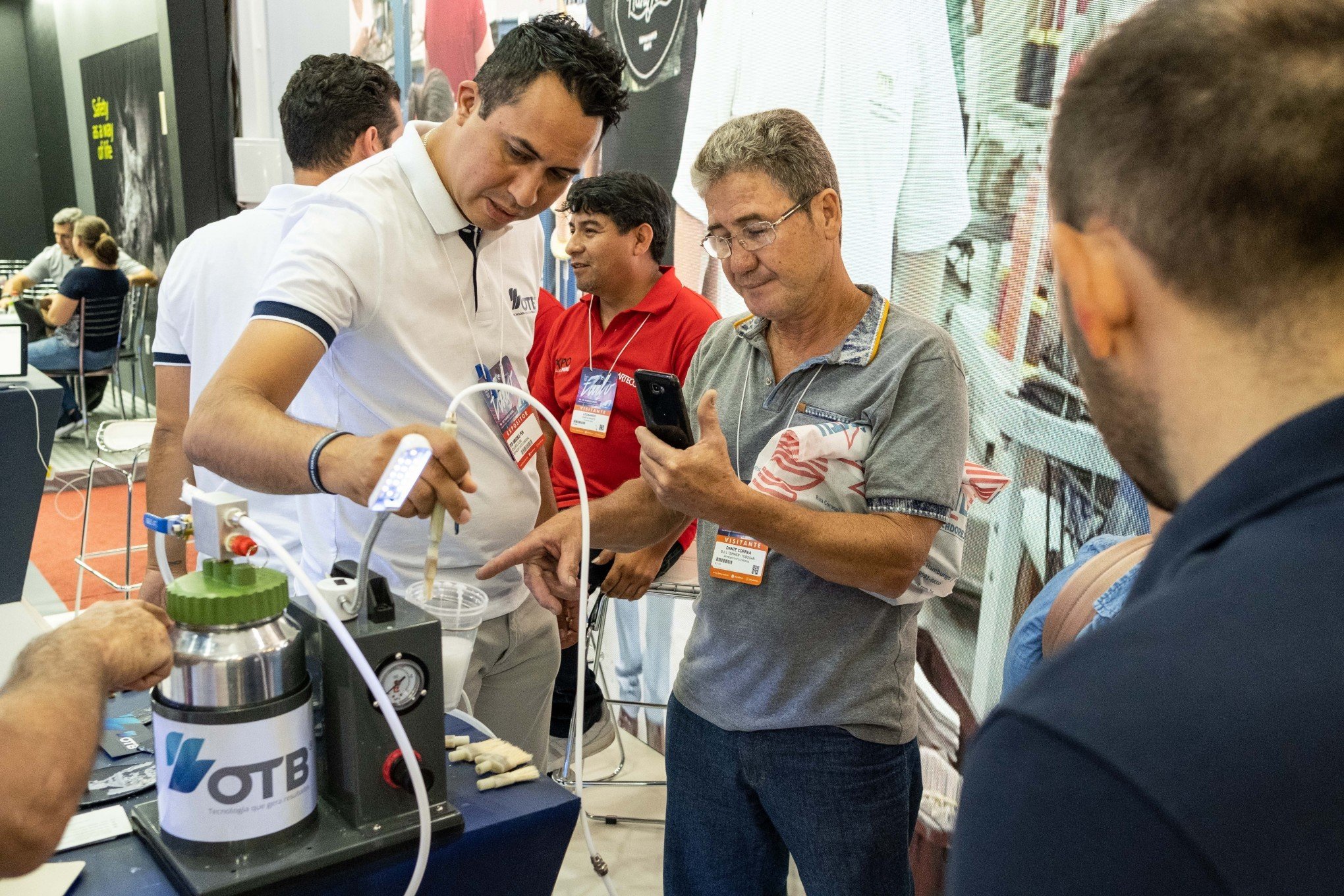 Marking the reunion of the footwear and leather sector, the 45th edition of Fimec (International Fair of Leather, Chemical Products, Components, Machinery and Equipment for Footwear and Tanneries) takes place in the best scenario of the footwear market. Between March 8th and 10th, at Fenac pavilions, in Novo Hamburgo/RS, from 1 pm to 8 pm, the public will have the opportunity to experience a different Fimec. A fair that brings together all sectors of the leather-footwear chain in one place, with an extremely favorable moment for both imports and the domestic market. Aware of this scenario, some brands that have been part of the event for several editions understood that this was the time to expand their spaces at the fair.
The opportunity to meet again with large companies and to present market news in a more complete way motivated Master Máquinas to increase its participation in the event. "It is the most important fair for Master Máquinas, as it is the most representative in the markets in which we operate, in addition to being a great showcase for the exhibition of innovative equipment and solutions", emphasizes the company's director, André da Rocha, who also says that Master is present at the trade show with the objective of presenting new products to the market, hence the expansion of its physical space.
Also with a positive expectation towards Fimec, Tecnomaq increased the size of its space in order to present new releases and have the necessary showcase to expose the brand and, positively, interact with the public. The company's Commercial Manager, Nelise Gasperin, highlights the importance of the fair. "Fimec is extraordinarily important to Tecnomaq. We had this need to expand for some time, because we have many different models of machines and our space was limited'', he comments.
During the three days of the fair, professionals take the opportunity to strengthen relationships, make new connections and learn about technologies and market trends. Marcio Jung, CEO of Fenac, comments on the importance of attending Fimec to guarantee great deals, especially in this important scenario. "It's the fair of the moment! It will provide important knowledge and tools for visitors to improve their productivity and be ready to meet this extraordinary demand that we are having. We think about the public that works with footwear and will attend the fair to take ownership and enjoy the best moment of the footwear market", he highlights.
In addition to the entire exhibition area, real-time experience, fashion and footwear production projects such as Estúdio Fimec and Fábrica Conceito are also confirmed. In order to combine relationships with content, the Fimec Forum will promote important debates for the current scenario of footwear in Brazil.
SERVICE
Event: 45th Fimec (International Fair of Leather, Chemicals, Components and Equipment for Footwear and Tanneries)
Data: March 8 to 10, 2022
Time: 1PM to 8PM
Venue: Fenac | Exclusive access via the Main Hall: Av. Nações Unidas, 3025, Ideal, Novo Hamburgo/RS, Brazil
Registration: anticipate registration via the website. Free registration for sector professionals. Professional trade show. Open to visitors aged 16 and older.
Organization: Fenac Experiências Conectam
Sponsorship: Covestro, Sicredi Pioneira and Transduarte
Support sector entities: ABICALÇADOS, ABIACAV, ABQTIC, ABRAMEQ, ACI-NH/CB/EV, AICSUL, ASSINTECAL, CICB, FIERGS, IBTEC and SEBRAE/RS